Choosing a law school is a big decision. Make your choice count at Memphis Law.

As a "Best Value" law school with a focus on real-world experience, practical training and taking advantage of our prime location, Memphis Law is uniquely able to set you up for success.
Interested in learning more about Memphis Law? Tell us a bit more about yourself so we can tell you more about us!
There's so much more to learn about Memphis Law. Explore these topics and more in the viewbook. Click the "Fullscreen" icon to expand.

Our location in downtown Memphis is undeniably beneficial to you as a student. Seated along the banks of the Mississippi River, we are in the middle of the Memphis legal community. Memphis Law is within walking distance of state and federal courts and the majority of government offices, which puts students right in the middle of the action with events, court proceedings, networking, etc. Not only are our facilities the best in the nation, but much more importantly, our programs are highly ranked for both quality and affordability by U.S. News & World Report and preLaw Magazine.

Hands-on experience is one of the keys to leaving law school ready to practice. Our Experiential Learning Program, consisting of our legal clinics and externship program, helps students do more than just LEARN the law, while we are also ranked as a Top 25 Clinic Training Program in the country among public universities, according to U.S. News & World Report.




Our innovative experiential learning program and location have allowed us to build relationships and partnerships for years. A wide range of externship experiences are available ranging from local leading hospitals to government agencies to Fortune 500 companies. Stepping outside the traditional classroom, externship students learn by doing and observing.

From working with the city to remove blighted properties throughout Memphis, to partnerships that allow children and families to find legal solutions to medical problems and even a policy lab designed to help students examine and influence the law itself, we are invested in broadening our students' educational experience in innovative new ways. Opportunities include working within our Neighborhood Preservation Clinic, Medical-Legal Partnership Clinic, Expungement & Restoration of Rights Clinic, Mediation Clinic or as part of the Memphis Law partnership with Everytown for Gun Safety and Le Bonheur.
Memphis Law also has a number of active student organizations that offer our students many opportunities to engage with the community, foster relationships, develop connections with practicing attorneys and potential employers and lay the foundation for professional and personal relationships for years to come. These organizations host a variety of events, debates, panel discussions, community service activities and valuable networking opportunities throughout the year.
Hands-On Experience Outside the Classroom
Fighting Blight and Learning the Law
Clinical Training Program
among public universities
U.S. News & World Report

Judicial Clerkship
Placements in the U.S.
Class of 2021

We believe income should never get in the way of education, and we gain strength and insight from the various nationalities, ethnicities, backgrounds and identities represented at Memphis Law.




With consistent "best value" rankings combined with the affordability of living in Memphis, it is easy to see why it's the perfect combination of value for your money. In fact, Memphis Law is one of the MOST AFFORDABLE law schools in the entire country. We have the lowest in-state AND out-of-state law school tuition and fees in Tennessee and are in the TOP 5 for most affordable out-of-state law school tuition in the entire country. Additionally, Memphis Law's out-of-state tuition comes in as more affordable than the in-state tuition of 80% of all law schools in the country, meaning that no matter where you are from, Memphis Law is likely one of the most affordable law schools for you to attend.

A number of scholarships are available to entering students, including academic merit awards, access & inclusion awards and awards for students with demonstrated financial need. Through state appropriations and the generous donations of law school alumni and friends, more than $600,000 in scholarship assistance has traditionally been awarded in previous academic years. Awards range from $1,000 to full in-state tuition. Financial aid is also available.

Learn More About Scholarships >
- One of the Best Law Schools for Diversity in
the Country – preLaw Magazine
- 30% of Current Student Body are 1st
Generation College Graduates
- More than 50% of our faculty are female

Memphis Law has been nationally recognized for our impact in diversifying the bar. The law school Office of Access & Multicultural Affairs collaborates with a number of different law firms, businesses, and organizations to foster a welcoming law school environment for all students. These partnerships allow us to develop and implement initiatives that promote access, admission, retention, and graduation of our students.

Memphis was named a TIME Magazine "100 of the World's Greatest Places" 2021 Location. Our city is a cultural mecca with exciting activities, affordable living and access to opportunities that will jumpstart your career after law school. Our location also affords us the unique ability to form partnerships that help to expand our disciplines, such as our partnerships with the City of Memphis, Le Bonheur Children's Hospital, the Memphis Bar Association and many local nonprofits. Our law school is situated in the middle of the downtown Memphis community, which has become one of the fastest-growing and most desirable downtowns in the country. With affordable costs of living and a vibrant social and recreational scene, Memphis is a destination for those looking to have fun, experience some authentic culture and grow into their new life.

Our faculty and staff go beyond the classroom to help our students in all aspects of life. We'll help you adapt to life in law school, face new challenges and pursue your passions to develop to your full potential.



In addition to what you learn in your law school classes and the commercial bar review courses, the University of Memphis School of Law also offers workshops and programs designed to help you assess and practice the skills necessary for passing the bar. These workshops cover each part of the bar exam – the essay, multiple choice and performance test portions. Thus, you have the opportunity to not only learn the appropriate substance but to also hone the necessary skills related to each portion of the bar exam.
Our professors have extensive real-world expertise that refines their classroom teaching abilities. Memphis Law faculty also includes former federal law clerks, authors of leading legal scholarship, experienced trial and corporate attorneys, department of justice trial attorneys, authors of widely utilized casebooks and law school course materials and advisors to the U.S. Senate and government committees.

Meet Our Faculty >
Need help? We've got your back. The Student Affairs Office provides assistance every step of the way throughout law school, from navigating course selection to preparing for your career.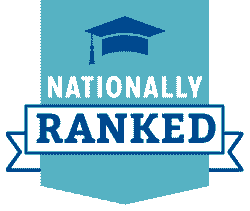 The academic program at Memphis Law prepares you to actually practice law, not just to think like an attorney.
The opportunities you gain via our educational program and community connections allow you to be prepared for real-world success, where your legal skills will be applied directly and in a practical manner, helping further your education with real-world scenarios, but also making a direct impact on the Memphis community through our unique partnerships and programming. In addition to the required core courses, students must meet additional graduation requirements, including: advanced writing requirement, pro bono requirement and six credit hours of experiential learning.


We also offer a number of dual- and joint-degree programs as well as certificate programs, including:

JD/MBA

JD/MA in Political Science

JD/MPH

Fast-Track MPH

Certificate in Advocacy

Certificate in Business Law

Certificate in Health Law

Certificate in Tax Law
Simply put, Memphis Law has the best law school building and facilities in the country. That's no empty boast either. In comprehensive rankings from preLaw Magazine and the National Jurist, Memphis Law has been named the best building and law school facility FOUR TIMES, making us the only school to "four-peat" as the No. 1 award winner.

These accolades come approximately nine years after the law school relocated from the main University of Memphis campus to the historic former U.S. Customs House/Courthouse/Post Office at 1 North Front Street, which underwent at $42 million renovation and upgrade before the law school moved into the facility in 2010. The historical austerity of the building, coupled with modern charms and new technology, proved be to a winning combination.

Explore the #1 Law School Building in the Country

Take a virtual tour of the facilities anywhere in the world!
Use a VR headset for a life-like experience, or view the tours on your desktop or mobile device.

Now that you've glimpsed what Memphis Law has to offer, schedule a visit today.

Check out some in-depth virtual experiences and videos to get a better feel for life at Memphis Law.


Take the next step in your career and apply today.